Do you want to enjoy the new TeamViewer user interface for Windows?
Download the new version and let us know what you think about it! 👉 Please click here 👈
Statement on CVE 2020-13699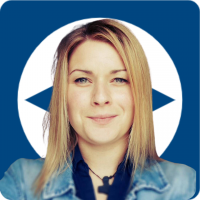 Esther
Posts: 3,989
Community Manager 🌍
Hi all,
Today we are releasing some updates for TeamViewer 8 through 15, for the Windows platform.
We implemented some improvements in URI handling relating to CVE 2020-13699.
Please see our Change Logs here.
Nota Bene: Thank you, Jeffrey Hofmann with Praetorian, for your professionalism and following a responsible disclosure model. We are grateful that you reached out to us and that you could confirm the fix of your findings in the latest release.
All the best,
Esther
Community Manager
Tagged:
Comments