Screen Sharing disconnects when app or folder selected
TeamViewer Screen Sharing Problem  (After iOS 14.2 upgrade)
I have been having a nagging problem: Whenever running a TeamViewer on an iOS or macOS device and screen sharing either of two iPad (Air 2) devices, any action—e.g., selecting an app or folder—on the  iPad causes the TeamViewer sharing session to disconnect (but Chat sessions continued).
The problem did not occur with other Mac devices; i.e., two iPhones (SE, 2016); an iPad Air 3; two MacBook Air laptops; and a Mac mini (2020). All iOS devices were running iOS/iPadOS 14.1. 
This afternoon I upgraded all iOS devices to iOS/iPad 14.2 and continued to encounter  problems with the two iPad Air 2 devices.
Now I have a new problem: I am getting this error message if I start a TeamViewer session on a MacBook Air 3, screen share an iPad Air 2, then run an app (e.g., Reminders, Chrome, LastPass) on the iPad.: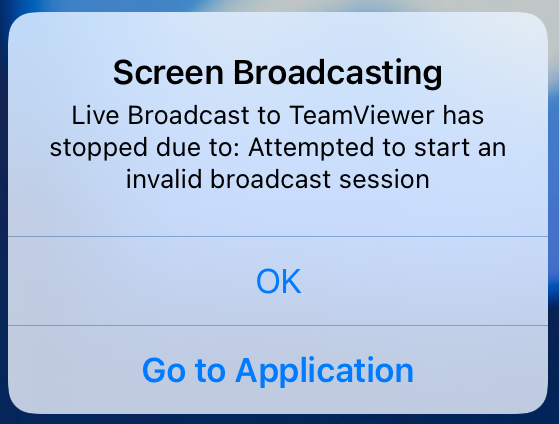 And then I cannot quit TemViewer, even with a Home button double-click, and must reboot the iPad.
BTW, I also get the message if I run an app first, then initial screen sharing.  Occasionally, I had seen this message running iOS 14.1, too, but had difficulty replicating it, consistently.
I have also encountered several strange problems screen sharing one of the two iPad Air 2 devices as shown in the following screenshots:
Running another session, the above screen with the enlarged QS app froze and TeamViewer disconnected.
Another time, running Reminders, the above screen with the partially rendered Reminders app froze and TeamViewer disconnected.
The first time I tried screen sharing Sharon's iPad on TISSE II, the above screen froze and TeamViewer disconnected.I have yet to upgrade and test TeamViewer screen sharing on one other iPad Air 2 and an iPhone 8.
Tagged: