Welcome to the NEW platform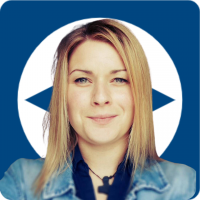 Esther
Posts: 4,078
Former Community Manager
Hi all,
we did it 🎉
After a couple of hours of migration and adjustments, we are live now!
Welcome everyone to the new platform.
I will update you with some insights and best practises on the new platform in the coming days. Meanwhile I invite you to have a look around on the new community and our Knowledge Hub.
Check out the fantastic new drop down menu on top of the page and feel free to start posting again 🙌
Special thanks to everyone involved in this project and making the migration a smooth experience! A shout out to the team at Vanilla: You have been amazing! Wow - what a start we had!
Big thanks to the team here at TeamViewer, who helped us with this exciting project and last but not least, thanks for all our members who supported us with the move to this new platform. And thanks for your patience - I know, having the Community in read-only for a day feels weird 😅
More to come and now - have a great start in our new Community,
Esther
Comments