Welcome Xaleon - The newest member of the family!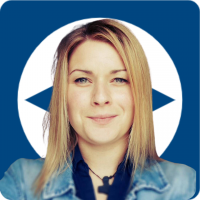 Esther
Posts: 4,078
Former Community Manager
Hi all,  
We are excited to begin this new year with an exciting update. Today we announced a new addition to the TeamViewer Family, Xaleon, a leading provider of customer engagement software! 
Who is Xaleon?  
Founded in Austria in February 2018, Xaleon is a highly innovative startup that provides engagement software that supports organizations in secure digital customer interaction.  
You may have seen their Co-Browsing solution already within TeamViewer. We integrated this software as a white label feature in our enterprise connectivity solution TeamViewer Tensor last November (Learn more). 
Besides this, Xaleon' s Customer Engagement solution is also known to enable clients to empower their sales, customer services, and marketing teams to mirror in-person experiences. 
TeamViewers expansion 
We started the expansion into digitalizing business-critical processes with industry-specific solutions for enterprise customers last year. We combined our Augmented Reality (AR) and Internet of Things (IoT) offerings with the AR and frontline solutions brought by the Ubimax Acquisition.  
Now we are happy to facilitate digitalization also in customer-facing departments like sales, marketing, and customer service in companies of all sizes by welcoming Xaleon. 
More about Xaleon 
Xaleon's core product is a co-browsing technology that enables an advanced form of GDPR-compliant screen sharing in web sessions without installation and transfer of user data. Around co-browsing Xaleon has built an entire software suite to enable a secure digital end-to-end customer engagement journey This includes capabilities like chatbots, live chat, video chat as well as electronic signature for closing contracts within an online customer interaction. All of this can be easily integrated to all major customer service and ticketing systems via Xaleon's API.  
You are also welcome to check out this page to learn even more:
I can´t wait to see the exciting new opportunities and features we are about to explore! 
Thanks and best, 
Esther