[Update] TeamViewer 13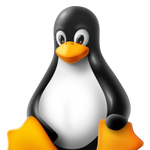 TeamViewer 13 and TeamViewer 13 Host for Linux
Dear fellow penguins,
it is with great pleasure that today I can announce the availability of TeamViewer 13 for Linux. TeamViewer Host for Linux PCs is now a regular product. It also serves as the foundation for the native TeamViewer 13 (full) for Linux, which we release as a preview today. Highlights:
native client, no more Wine
native 64 bit packages, no more 32 bit dependencies
DEB and RPM repositories for convenient updates
A new Chapter
In vino veritas, but in Qt we trust. For many years, TeamViewer for Linux was based on Wine. The growing user base and demand as well as technical limitations of that approach lead to the decision to start over with a native, Qt-based user interface. The development has been going on for a while now, starting with the Host for Raspberry Pi in 2016 and adding the Host for PC earlier this year. TeamViewer and TeamViewer Host now share most of their code and integrate more seamless into modern desktop environments than ever before, and we will continue to improve the user experience in future updates.
Features & Updates
The TeamViewer preview includes all the features that were already present in the TeamViewer Host: Incoming remote control, incoming file transfer, account assignment as well as DEB and RPM repositories. Additionally this first release includes the Computers & Contacts list - allowing quick access to your servers, colleagues and friends - and, of course, outgoing remote control. The StatusNotifier (tray icon) toggles the Computers & Contacts list on mouse middle-click if the desktop supports it (KDE Plasma: yes, Gnome: no). Obviously, some features are still missing, but we plan to add them soon. You can expect frequent updates via the repository. We are interested to hear from you which ones you think should have priority. Please take the survey.
A Note on Wayland

Sign In with Xorg instead of WaylandOn Wayland, currently only outgoing remote control and incoming file transfer are supported. If you need incoming remote control, you have to sign in with classic Xorg.
From a developer perspective, we would be more than happy to leave the archaic X11 technology stack behind and jump on the new and shiny Wayland train. However, that is not as simple as it may seem. By design, Wayland does not provide an interface to do remote control (screen capturing, mouse and keyboard emulation). This is to keep the Wayland core lean. The idea is that the compositor provides these interfaces, which could mean that TeamViewer would have to implement different interfaces for every desktop environment we want to support. This is unfortunate, but it's even more unsatisfying that these interfaces are not available yet. The closest to having something useful is Gnome, so it is likely that it will be the first desktop where we can support Wayland. To summarize: Yes, we want Wayland support, just as much as you, and we will work on it. I just wanted to let you know that it's a bit more complicated than 'just make it happen', as it is for the other features.
Final Words
If you are interested in RedHat and CentOS, please also have a look here.
If you are using Gnome and TeamViewer does not appear in the notification area (or tray), you might want to install KStatusNotifierItem/AppIndicator Support plugin. Ubuntu has that extension by default.
As always, packages are available via repositories and on the TeamViewer Linux download page.
Survey
Open survey in a new window if you can't see it. (Or disable blockers like uBlockOrigin)
All the best,
Daniel
Linux Developer
Tagged:
Comments