State of Wayland & TeamViewer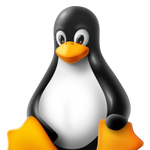 Sign In with Xorg instead of WaylandTL;DR:
On Wayland, currently only outgoing remote control is supported. If you need incoming remote control, you have to sign in with classic Xorg.
[Edit]
You can also disable Wayland for gdm, as bl4ckOut pointed out in the first comment. However, note that this only allows you to connect to the login screen. When logging in, make sure to use Xorg, as shown on the right.
Background
Some people assume that TeamViewer should just work™ on Wayland, as Qt does all the work. That is partially true. The UI does not care about being started on Xorg or Wayland. But TeamViewer is deeply integrated with the system. It needs to know what kind of session it deals with, so it can handle incoming connections properly, especially if you connect to the login screen and then start a new user session. Therefore, TeamViewer knows Xorg sessions and frambuffer terminal sessions (you can connect to these). TeamViewer 13 now also knows Wayland sessions. That was the easy part.

From a developer perspective, we would be more than happy to leave the archaic X11 technology stack behind and jump on the new and shiny Wayland train. However, that is not as simple as it may seem. By design, Wayland does not provide an interface to do remote control (screen capturing, mouse and keyboard emulation). This is to keep the Wayland core lean. The idea is that the compositor provides these interfaces, which could mean that TeamViewer would have to implement different interfaces for every desktop environment we want to support. This is unfortunate, but it's even more unsatisfying that these interfaces are not available yet. The closest to having something useful is Gnome, so it is likely that it will be the first desktop where we can support Wayland.
Summary
Yes, we want full Wayland support, just as much as you, and we will work on it. Just know that it's a bit more complicated than 'just make it happen', as it is for most of the other features.
All the best,
Daniel
Linux Developer
Tagged:
Answers