Do you want to enjoy the new TeamViewer user interface for Windows?
Download the new version and let us know what you think about it! 👉 Please click here 👈
2018 Top Rated in Remote Desktop Software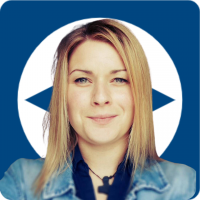 Esther
Posts: 3,970
Community Manager 🌍
Hi TeamViewer Community,
Your incredible support means that TeamViewer is TrustRadius's Top Rated Remote Desktop Software of 2018! Thank you to everyone who has supported us.
If you would like to read more about it, here is the link to TrustRadius blog post and here you can see TeamViewer Reviews on TrustRadius.
Thank you all for your support! We are so happy for all our great users and customers!
All the best,
Esther and the whole Community Team
Community Manager
Tagged: