Easy access - FEEDBACK for our Product Managers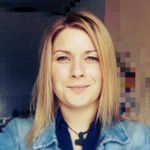 Esther
Posts: 3,614
Community Manager 🌍
Hi all,
we would like to collect some feedback about Easy Access.
I started a poll here (Oct. 16th to Nov. 16th) and I would appreciate if you could take a moment to vote.
Please feel free to add any commment you would like to share about Easy Access with us as a reply to this post.
Thanks and best, Esther
Community Manager

Comments