TeamViewer is one of the winners of the European Customer Centricity Award 🥳
Please find more information here.
TeamViewer will be moving to a new data center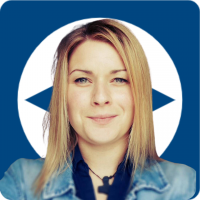 Esther
Posts: 3,880
Community Manager 🌍
Hi everybody,
 
I would like to inform you about the upcoming movement of our infrastructure to a new data center. This upgrade will allow for a better overall service quality and provide additional scalability.
The migration is scheduled with an 8 hours duration for
 
Saturday, April 8th, 2017, 8:00 PM (CEST) to Sunday, April 9th, 2017, 04:00 AM (CEST).
 
The move will impact the availability of our service. While existing sessions will not be affected during the move, you will not be able to start new sessions or add participants to existing sessions.
 
In the wake of the migration you may also be faced with a DNS issue if an outdated DNS entry is still cached on your server. This may prevent you from logging on to our service. In that case, you need to have the DNS entry deleted (e.g. by ipconfig /flushdns). Additionally, you can try to use a public DNS resolver (e.g. Google or OpenDNS).
 
We apologize for any inconvenience this may cause and thank you for your patience.
 
Best,
Esther
Comments