Announcement: Launch of Conditional Access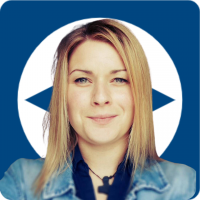 Esther
Posts: 4,089
Former Community Manager
Hi all,
On March 20th TeamViewer was introducing Conditional Access to TeamViewer Tensor for Enterprise customers.
The Conditional Access feature helps IT administrators of large enterprises to apply, distribute, and enforce access policies –and is giving them full control over the use of TeamViewer in their corporate network.
With Tensor's Conditional Access, enterprise IT and security managers can now centrally manage all TeamViewer usage within their corporate network:
Within the Tensor Management Console, IT managers can leverage conditional access to ensure that all remote connections can be centrally managed and fully controlled.
IT administrators can define and modify rules to allow or deny access to TeamViewer Tensor from anywhere, at any time – whether onsite or from remote locations.
Conditional Access aligns more closely with corporate security best-practices by enforcing access rights across the entire corporate network. IT organizations can feel more confident that security risks are minimized, and policies are consistently enforced.
Please read our Knowledge Base article for more information and a get started guide for IT managers:
Get started - Conditional Access
Thanks and all the best,
Esther
Tagged: