TeamViewer is preparing for macOS Catalina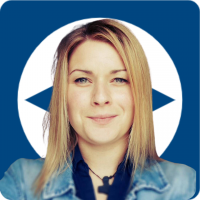 Esther
Posts: 4,057
Former Community Manager
Hi all,
Apple started to roll out public betas* for macOS Catalina (10.15) and iOS 13, and iPadOS. Since yesterday mac users can test the new OS and explore the new features.
The public beta for the new macOS is of course fascinating news for a lot of us, and we are happy to let you know, that our developers are already working on making TeamViewer fully compatible with the new OS and we will let you know once we finished our coding and testing.
Of course, we are also updating our Knowledge Base article Which operating systems are supported? accordingly.
As we are not yet fully compatible, we can not guarantee a hassle-free TeamViewer experience on Catalina, and we recommend to not update to the new OS on your production environment if you need to work with TeamViewer.
*Background: A company shares a beta version with its user base to find and resolve issues and bugs more quickly due to the large test-group.
Thanks a lot and best,
Esther
Tagged:
Answers