Celebrate World Password Day with TeamViewer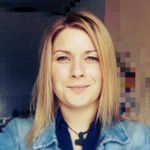 Esther
Posts: 3,614
Community Manager 🌍
Online security can be easy. Join our belated celebration of World Password Day and become a password pro!
Jeez, the fourth of May sure is a popular day for celebrations this year!
If you're still wearing your Jedi robe, it's time to focus on another anniversary that took place that day and that is at least as worthy of celebration as Star Wars Day.
Of course, I'm talking about World Password Day, which is being observed annually on the first Thursday in May.
Brought to life in 2013 by Intel and Big Monocle, it promotes security awareness and educated tens of thousands of people about password best-practices over the years.
By the way, on the movement's official website, www.passwordday.org, TeamViewer was declared one of the password champions.
But, as we are well-aware: With great power comes great responsibility and we too feel responsible to educate as many people as possible about online security.Because
everyone who has one or several accounts on the internet can also potentially fall victim to scammers and hackers and be at risk that their identity or bank account might be compromised.
However, there are some basic steps you can take to minimize the chances of that scenario happening.
So let's join in on the celebration and go over the most effective password advice together!
Get a Password Manager
Using one single password for all of your accounts is tempting.
Nobody can remember one password for each account and especially not if they're supposed to be considered strong, right?
Right, but you don't have to remember them.
Get a password manager for your smart phone and secure all of your different passwords with your master password and a second factor.
This is especially helpful for the passwords that you only use every other month.
You can find a wide variety of free and with-costs password managers in the App Store or Google Play, respectively.
Next, we should fill our password managers with what we can't remember.
How to Create a Strong Password
First off, you could also let your password manager or a similar program create a strong password for you.
However, if you want there to be even a remote possibility of you remembering your new password, you should rather think of one yourself.
But before we get to that, here are some password-don'ts:
Your date of birth is an easy target
Using uppercase only on the first letter is predictable
An exclamation point at the end as the only special character is also predictable
To create a password that is strong, easy to remember and hard to guess at the same time, come up with a sentence or a new word.
Mine, just to showcase, could be CoffeeWithCream.
According to howsecureismypassword, it'd already take a computer 44 Million years to crack this one.
As a next step to make this password even stronger, let's add numbers and symbols.
The password C0ffee!W/Cre4m would now last 4 Billion years against a computer!
Well, that was easy, wasn't it?
Now that you know how to create secure passwords and own a password manager, you should create one password for each of your accounts, or at least for the ones that contain critical information and data.
Get Used to Using Multi-Factor Authentication
You might have heard of multi-factor authentication before: Additionally to your password, you use a second layer of authentication.
That could be your fingerprint, facial recognition, a code sent via SMS, a link in an email, or something similar.
The great thing about multi-factor authentication is that even if someone was able to hack your password, they would still also need your second factor to access your account.
A second layer of security therefore drastically reduces the risk of your account being compromised.
You should check out how to activate two-factor-authentication for your TeamViewer account. Did you know that it is available since version 9?
Spread the Word!
We should keep in mind that our digital lives are just as real as our lives in the analogue world – especially when it comes to financial loss or identity theft.
That's why we should regularly invest some time to keep our accounts secure. And World Password Day is the perfect occasion for that.
Did you think it would be so easy to bring your online security to a whole new level?
Last but not least, I'd like to ask you to spread the word and pass on what you've learned.
We shouldn't forget that there are still people out there that set "Password" as their password.
What's the worst password you have ever seen? Let's laugh together in the comment section below!
Community Manager