TeamViewer and the Internet of Things (IoT)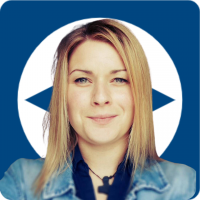 Esther
Posts: 4,078
Former Community Manager
Hi there,
It should come as no surprise to you that TeamViewer has been working on adapting its leading monitoring and remote control technologies to the growing field of the Internet of Things (IoT).
And – we have made the first concrete step by launching our TeamViewer IoT website https://www.teamviewer.com/en/iot-solution/ 
The site portrays our view on IoT to the world and is the first step towards getting feedback on IoT-related topics from our customers.
The cases on the site showcase how TeamViewer is already helping customers in various industries manage their non-PC devices. Check out all existing possibilities with TeamViewer in the growing area of IoT and learn more about how TeamViewer is making strides in the IoT sector.
This week, TeamViewer IoT will be demonstrating the remote control of Kunbus PLCs at the Hannover Messe.
Do you know about our joint solution with Harman for monitoring and remote controlling smart-building? We will be presenting this together with Harman in Santa Clara on May 16-18.
I am excited about all that TeamViewer is doing in the IoT realm, and even more so about the upcoming prospects. Join us on our IoT journey: Become one of our partners and Co-Developers! Let's take IoT to the next level together.
All the best,
Esther
Tagged:
Comments