New release of the TeamViewer Host for Linux (v12.0.78433)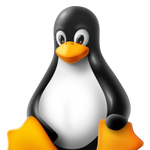 Dear fellow penguins,
I'd like to let you know about our new release of the TeamViewer Host for Linux.
Not a lot of time has passed since our last release. The main reason for this update is to accommodate for the change in behavior in recent Raspbian releases, as outlined in this thread. All problems regarding changing IDs and invalid passwords on Raspbian should be a thing of the past now.
But we didn't stop there: We also managed to squeeze in a few new features and improvements.
Account assignment is available in the options dialog now, adding the device to your account and granting it extended permissions. (Please note that the easy access feature has not made it in this release, which is one use for account assignment)
Wake-on-LAN can now be enabled in the options dialog (requires account assignment), allowing to wake the device from selected TeamViewer IDs within the LAN. Please note that the option is available on all platforms, but some devices (including Raspberry Pi) lack the requirements to be woken up. On the other hand, every device can be used as a trigger. Given the low energy consumption of a Raspberry Pi, it is a perfect always-on device to wake other machines in your network.
Restricted access to options is now implemented. Actually, you already could activate (custom) password protection for the options dialog in previous releases. Now you can also restrict access to superusers, utilizing your PolKit policies. Just check the "Changes require administrative rights on this computer" box. If you have especially high security requirements, you could even activate both options. (Well... actually, activating both options does not increase security but you can choose the one that suits you best.)
Unattended access has been greatly improved. Connections to the login screen should be more reliable.
Access controls for incoming connections have been updated, now supporting the "ask for permission" setting.
Also, a few minor bugfixes and performance optimizations have been included.
As usual, updates are available via the repository. For new installations go to the download page. If you are upgrading from TeamViewer 11 on your Raspberry Pi, please read this article.
All the best,
Daniel
Linux Developer
Tagged:
Comments