TeamViewer 9 & 10 End-of-Life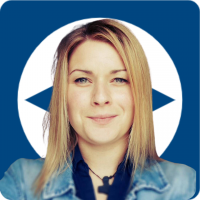 Esther
Posts: 4,057
Former Community Manager
Hi all,
Over the years, we improved your TeamViewer connection in many aspects: stability, performance, features, integrations, protocols, and security.
It is against this backdrop, that we decided to phase out a range of legacy TeamViewer versions in 2021. Pursuing the goal of delivering the best quality, highest security, and fastest connections possible,
server services for legacy TeamViewer versions 9 and 10 will be discontinued effective June 1, 2021 EDIT: September 15, 2021. UPDATE
: Read the latest information about this
here
.
How does this affect me?
As of June 1st, 2021, TeamViewer 9 and 10 will have reached their end of life.
Connections outside your network with corresponding versions will not be possible any longer.
As we're committed to providing the best service possible and to ensuring a smooth transition to the most modern TeamViewer version, we're offering affected users a complimentary trial of TeamViewer 15, valid from January 19, 2021, through May 31, 2021.  
What should I do next? To get started with your free trial, please manually update your client to TeamViewer version 15 after January 19, 2021.
Get step-by-step instructions for
the process in this Knowledge Hub article
.
Stay connected,
Esther
Answers