We are moving!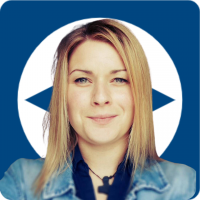 Esther
Posts: 4,078
Former Community Manager
Hi all!
When we planned to launch the TeamViewer Community 4 years ago, we didn't even dare to hope that it will be so influential today.
But it is - Thanks to you all!
Now, it is is time for the Community to go one step further, and I am excited to let you know that the team and I have been working on a large project:
After intense research, testing, discussions, and evaluation, we decided to move the Community to a new platform! 
Besides remarkable changes in the look and feel, the new Community will provide you with more straightforward navigation, a better user experience, and some great new features.
Moving a large Community like ours is a bold step - no question! But I am convinced that everyone will benefit from this move and that it brings us further towards our goal to provide the best possible support for all TeamViewer users.
I created a small FAQ to answer some of the questions you might have:
What about my user account? Do I need to create a new one?
We are going to migrate all your accounts to the new platform. As usual - those accounts are based on your TeamViewer Accounts. You can continue using your current account to log into the new Community.
What about all the articles, questions, and answers? Will they be deleted?
We will keep all existing content from all boards and Knowledge Bases for you. The new Community won't be empty.
When are we going to move the Community?
The migration will take place in Q4 2020 - we will GO LIVE on December 8th, 2020. 
Will there be downtime?
During the migration, the current community will be in a read-only mode
This downtime is limited to the Community, and it does not affect any other TeamViewer services like your TeamViewer connections.
What about the other languages?
The new Community will be available in all 6 languages (English, German, French, Spanish, Japanese, and Chinese).
What is the name of the new platform provider?
The new vendor's name is Vanilla Forums. They provide a feature-rich, secure, and user-friendly platform we will be using going forward.

I will keep you posted on this project, and I can't wait to see the new Community going live!
Thanks for your support and best,
Esther
Tagged:
Comments
This discussion has been closed.