TeamViewer is one of the winners of the European Customer Centricity Award 🥳
Please find more information here.
Update now to the most recent TeamViewer version 15.21.
See the Change Logs here.

15.12 - Pilot November release 2020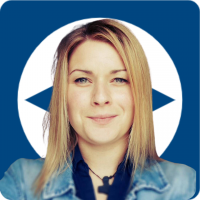 Esther
Posts: 3,880
Community Manager 🌍
We released a new version of TeamViewer Pilot: 
Version: 15.12
Release date: 2020-11-24  
Change Log
iOS
Minor bug fixes and improvements
Android
New non-permanent annotations for devices without Augmented Reality support are now available. They allow to place arrows and draw without pausing the live video.
Smart Glasses
New non-permanent annotations are now available. They allow to place arrows and draw without pausing the live video.
Minor bug fixes and improvements
Downloads
You can find Pilot on the following app stores:
iOS:
Android:
Glasses:
Comments