[Update: 13.0.9865] File Transfer & Chat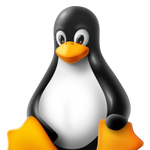 Filetransfer & Chat - Valentine Update
Dear Linux community,


Chat & File transfer via C&Ctoday we are releasing our February update, bringing file transfer and chat to the native Linux client.

Computers, Contacts, Chat
The Computers & Contacts window now shows online states. Your own online state is now reflected on the C&C button in the main TeamViewer window. Also, if enabled, you are now immediately signed in without first having to open the C&C window once. The context menu of each contact now also offers to open the chat or start a file transfer. Shared groups and service cases are now supported.

Filetransfer with Queue
Queued file transfer has
File transferbeen introduced to subscription customers during TV12 (Win, macOS) and is available to everybody in TV13. Now, the Linux client joins the club.
The queue allows you to start one transfer, then navigate somewhere else and start (enqueue) another. Of course, each transfer may contain multiple files and folders. Being slightly more verbose than on other platforms, each job in the queue lets you know about its (per file) progress, number of files, and the file names as an info-tip.


5 identical files skippedFile transfer can be used to sync directory trees: Only files that are different will be transferred. Therefore it may happen that you see 7/15 files finished but the progress bar still says 'calculating'. That indicates that 7 identical files have been skipped, which you can also tell from the log.

Various Fixes
The repository warnings that some users experienced have been fixed in January. Keyboard support when connecting to macOS has been improved.
We have also worked on palette / theme support. Please let us know if you still experience any empty looking menues or similar UI oddities.
The initial size of the remote control window is now set according to the remote screen size.

Known Issues & Future Development
Chat and file transfer still lack some advanced features like drag'n'drop transfer or adding contacts to existing group chats. Those will be added later.
Also, we have some known issues: The file transfer UI may react sluggish when transferring hundreds of small files. Emojis are inserted at the wrong place. Fixes are scheduled for the next release, as we didn't want to hold back this one any longer.
This release came quite a bit later than we hoped it would, due to sick leaves and other inconveniences. We decided to delay it so both Filetransfer and Chat could make it in.
The March release will be dedicated to stabilizing and polishing, primarily C&C and remote control.
Further reading:
State of Wayland & TeamViewer
CentOS & RedHat
Previous announcements: Beta, Final, Christmas

As always, packages are available via repositories and on the TeamViewer Linux download page.
All the best,
Daniel
Linux Developer
Comments