[Update: 13.1.3026] Spring Update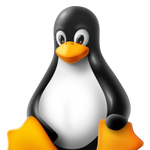 Dear Linux community,

last week we have released the spring update for TeamViewer Host (13.1.1548), leveraging under-the-hood improvements of the TeamViewer 13.1 code base. In addition, the Host now notifies the user about Wayland limitations in the same way as the full version. It also informs the user when started to run in the background and no tray icon is available. Separate SUSE packages are available, too.

Benefiting from the same code base improvements, today we are releasing the full TeamViewer 13.1 client for Linux.
As indicated in the previous announcement, this release is mostly about stabilizing. But still, a bunch of useful additions snuck in.

Computers & Contacts
The C&C window is now restored at its previous position. Groups can now be collapsed. And, most notably, service cases in the service queue now show up in the list.

Remote Control
The toolbar has a new look and learned to start a file transfer within a running remote control session. You can now also change the resolution of the remote screen. We expect to have most of the missing items ready for the next release.

TAR and SUSE Packages
The TAR package learned to check for QtQuickControls when running tv-setup checklibs. This should resolve the confusing situation that checklibs did not find missing (shared library) dependencies but TeamViewer still did not start.
Much to our dismay, it is not possible to express RPM dependencies in a way that can be satisfied on both, RedHat and SUSE based distros. Again, QtQuickControls.
Therefore, SUSE packages are now available as a separate download which also makes the repository work.
SUSE package migration
Note: If you have previously tinkered your way to make the RPM package or repository work on SUSE, we strongly recommend to remove it and replace it with the new SUSE package. While the binaries are completely identical, the dedicated package should enable smooth updates in the future.

Note: Removing the package also removes an existing account assignment. Therefore, after installing the new package, you might want to assign in again.

What's more
As some desktop environments do not support status notification icons (a.k.a. tray icons), we added a notification to let the user know that TeamViewer runs in the background (if the start-with-system option is enabled) and no icon could be created. If you start TeamViewer manually, it should always become visible.

On DEB systems, the teamviewer repo list command now lists available packages.

Linux specific documentation has been greatly revised, reworked and extended. Please have a look:
Linux Knowledge Base
Further Reading
As always, packages are available via repositories and on the TeamViewer Linux download page.
All the best,
Daniel
Linux Developer
Comments