Updating to the latest and greatest version of TeamViewer.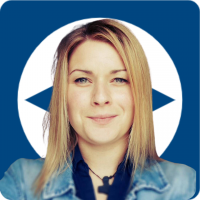 Esther
Posts: 4,089
Former Community Manager
Dear Community users,
We want our users to have the best experience with TeamViewer by using our latest and greatest products.
We are asking our free users as well as the users trialing the software with older versions of TeamViewer to update to the latest version of TeamViewer, in order to continue using the software. 
After updating, free users - those who don't have a license - will still be able to use TeamViewer as usual. There is no change regarding personal use with the latest version of TeamViewer.
Licensed customers are also encouraged to update their license to the latest version, but can remain using their purchased version in accordance with the product lifecycle policy.
Updating just takes a moment and runs mostly automatically. 
If you'd like to unlock all the potential of the latest TeamViewer version, you can buy a new license here.
How to proceed?
You have many ways to do it, here are the easiest options:
click on Help --> Check for new version

 

If you want to remotely update your partner, click on Action -> Remote update during the remote control session

 
Some more details:
Industry-leading security, performance, and user experience are at the core of TeamViewer's design. Our team is very proud to offer the most powerful product in the market with constant innovation above and below the hood. And the best part is this: for personal use TeamViewer is completely free.
Given this background, it's a high priority for us to ensure that all of our users can benefit from the many improvements, features, and security provisions that are packed in the latest major release of TeamViewer. For this reason, we decided to ask all free users and users trialing the software to update to the latest version of TeamViewer over the next few weeks. Of course, licensed connections to or within older versions will continue to be supported, even though we encourage our licensed customers to regularly update their TeamViewer versions too.
As of 4 December 2018, our free users may see a message informing them that their partner still uses an older version of TeamViewer. This message will only appear on the local computer that initiates the connection so that the local user can assist the remote user through the update process right away. It will be shown repeatedly over the course of several weeks in order to allow everyone to update outdated versions as conveniently as possible.
So if you are providing support to friends and family, and you see this message after connecting to an older TeamViewer version, please take a couple of minutes to help your remote partner to update their TeamViewer and enjoy the latest features.
Should you experience any problems with updating TeamViewer on your computers, please don't hesitate to turn to our fantastic community here or look for help in our Knowledge Base.
Happy connections,
Esther
Tagged:
This discussion has been closed.