TeamViewer 14 Preview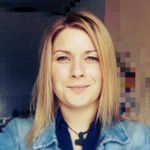 Esther
Posts: 3,839
Community Manager 🌍
Hi all,
What an exciting day! As stated above: TeamViewer 14 Preview is here!
We set up everything for you inside our Community to ease your start with the new version as good as possible. This board for example is designed for your feedback and questions in regard to the TeamViewer 14 Preview, which can be downloaded here: https://www.teamviewer.com/en/features/latest-version/
If you are curious to read more about the new version, please find the Change Logs for it here.
Or check out or Knowledge Base to learn even more: 
Also our Community Blog has great new content for you: https://community.teamviewer.com/t5/Community-Blog/bg-p/News
We are looking forward to receiving your thoughts, feedback and questions.
Thanks and all the best,
Esther
Community Manager

Tagged:
Comments