New updates for TeamViewer 8 - 14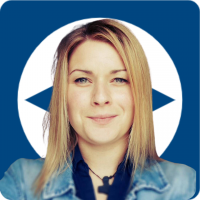 Esther
Posts: 4,057
Former Community Manager
Hi all,
Today we released updates for TeamViewer versions 8 - 14 with a number of improvements and security enhancements as reflected in the Change Logs. 
Our subscription users enjoy the most innovative experience with a monthly update cycle and are already benefitting from the improvements as part of the latest TeamViewer version 15 release. 
We encourage all users to enable the auto-update functionality or to manually update at their earliest convenience to benefit from those improvements and security updates. 
We also would like to thank our longstanding customers of legacy versions 5 - 7 by moving them to a modern code base including the recent improvements. They will receive a free and automatic upgrade to a newer version over the next weeks and have already been contacted regarding the details. 
Please don't hesitate to contact your TeamViewer support team with any arising questions. 
Best, 
Esther 
Tagged:
Answers