"Remote Access" license - question about how this work + FAQ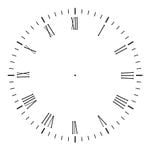 One of my client have TeamViewer "Remote Access" license.
My client have some issue with this kind of license so he asked me to help him.
I read:
https://community.teamviewer.com/t5/Remote-Access-EN/FAQ-on-Remote-Access-Plan/m-p/88271#M120
But this is not so complementary.
So I have few questions:
Question 1 in relation to:
How many endpoints can I connect to?
Remotely access 3 assigned computers or servers. Also you can purchase 3 additional endpoint devices anytime.
Where I should use license ?
I assume that the license should be usend on this 3 assinged computers, and according to his:
https://www.teamviewer.com/en/lo-remote-access/
I assume that I should be able to connect to them from any computer on the world with TeamVeiwer free license.
Question 2:
If I have right on Question 1 then..... Why using computer with TeamViewer free license after 5 minutes connection to one of this 3 assigned computers is going to be disconeted ?
Question 3:
Was the license makers' assumption that longer connections are only possible between these 3 assigned computers?
Question 4:
If I have assigned 1 computer how to assign second and third computer ?

This could be taken as a "dumb" question, but when I try to assign second then I have been warned:
Your license does not allow you to add more computers.
Please change your plan to allow you to add more computers.
Question 5:
It could be that I have not proper license for 3 assinged computer/server, because when I check on management console that in "General settings" there is informationa that my client have "Remote Access  1/1 endpoints in use"

So my question is
How this i related "3assigned computer/server" <> "1/1 endpoint in use" ?
Is that mean that my client use different inproper license ?
Regards,
mLipok , AutoIt MVP

Tagged:
Comments