Complimentary TeamViewer 15 access for legacy versions to be deprecated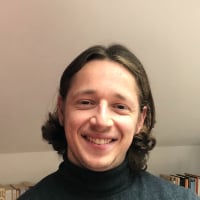 JeanK
Posts: 6,892
Community Manager 🌍
Hi all, 
Hoping that you enjoyed pleasant holidays despite the trying circumstances, we would like to send our best wishes for a Happy, Healthy New Year to all of you! 
Core to the earlier announced deprecation of legacy versions 8-10 is our commitment to always ensure the best possible security for the connectivity solutions our users trust in (see the announcement for TeamViewer 8 here and for 9 and 10 here). While we understand that software updates for remote machinery can be burdensome in certain scenarios, we will always prioritize security over convenience in alignment with industry best-practices. Therefore, we will follow through with the announced discontinuation of server support for TeamViewer 8-10 licenses on September 15th, 2021. See this comment.
However, based on your valued feedback here in the TeamViewer Community and irrespective of differing legal contexts for the license cohorts, we decided to adjust our approach as follows given the current stress situation worldwide: All TeamViewer 8-10 licenses will get complimentary TeamViewer 15 access corresponding to 10 years of server service from purchase year. 
The same applies to TeamViewer 5-7 licenses that have been migrated to TeamViewer 9 previously. For TeamViewer 5 licenses, the 10-year period would have expired on December 31, 2020, but we decided to prolong it to September 15, 2021.
The complimentary access to TeamViewer 15 will be added automatically to all applicable licenses on January 19, 2021. 
As mentioned above, from September 2021 onwards TeamViewer versions up to 10 will not be able to connect to our servers any longer, so affected users should update their setup with the complimentary TeamViewer 15 access well in advance. While the deprecated legacy versions will continue to work indefinitely within local area networks, we strongly advise against utilizing software without regular security updates in any setting. 
With this complimentary offer, we hope to address most concerns and to express our sincere gratitude for our longstanding TeamViewer users. As always, please reach out to the TeamViewer customer support regarding any questions. 
Thanks and best, 
/JeanK
Comments