[Update: 13.2.13582] Summer release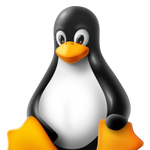 Dear Linux community,

today we're releasing TeamViewer 13.2 for Linux. The second point release again syncs our development with that of the other platforms and brings some general improvements.

In-session chat is now available on both sides and should thus be more useful, especially when supporting someone on a Linux machine.

Another area of work has been the keyboard. Some have pointed out that key combinations (involving Ctrl, Shift, Alt) don't always work well. As this does not affect everybody all the time, it is not easy to tackle. We made some changes, but it seems that there is still room for improvement. If you (still) experience such issues, please comment in Ctrl + <key> problem.

As most of the general functionality is now available, it has been decided that TeamViewer for Linux leaves the preview stage and becomes a regular product. Consequently, future releases can be expected to be in-sync with the other platforms.

The benefits of the native Linux client are obvious: The simple reason that on a 64 bit system you now naturally use the 64 bit package, might be the key factor why the installation rate went up - less people downloading the wrong package. The repository on the other hand has proven to be very helpful to keep people up-to-date.
The Qt-based UI also enabled us to add support for the 9 languages that were missing before, totalling 33 languages now. Wine did not handle non-latin scripts that well.
We have also put some effort in improved system integration. The notification icon got some love, and connections to the login screen should work better - at least if the login screen does not run on Wayland. While we have done some foundation work for Wayland, we're currently awaiting general remote control support in Wayland. This is also the reason why it's not mentioned in the survey below.

We're aware that some features are still missing. During the last months we have added features according to the need expressed by our users in a survey last December. Now we're asking for your valuable feedback again. If you would like to shape the future of the Linux client, please consider to participate in our survey.
It's only 3 questions and every voice counts. Thanks!
Survey
This Survey is no longer active. Thanks for your participation and interest in TeamViewer. Have a look in the community to get the latest news on TeamViewer for Linux TeamViewer Linux Community Survey Close Date : 10/02/2018
Further Reading
Linux Knowledge Base
As always, packages are available via repositories and on the TeamViewer Linux download page.
All the best,
Daniel
Linux Developer
Comments