[Windows] v15.28.5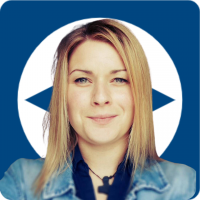 Esther
Posts: 4,057
Former Community Manager
Operating system: Windows
Version: 15.28.5
Release date: 2022-03-22
New Features
Users can now leverage the One-Time Password feature. More information about the feature: One-Time Password
The Wake-on-LAN function is now available within managed groups. This allows you to wake up devices that are not turned on.
For Tensor license users, a smart card plugged into the local computer can now be recognized by the remote computer and used for Windows logon or running a task with elevated privileges.
Tensor customers can now use a policy to configure the number of functions and visible menu items in the TeamViewer client, so they can concentrate on the functions they really need.
Tagged:
Comments