TeamViewer's Improved Support Structure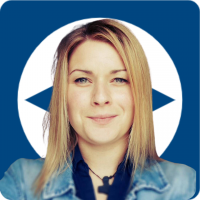 Esther
Posts: 4,078
Former Community Manager
Hi Community and private users of TeamViewer,
The TeamViewer Community is the pivot for all private TeamViewer user support - and the most important resource for all our customers, too. Let me give you a few examples of the benefits this yields for you: 
The TeamViewer Community is not bound to working hours – it's open 24/7. 
The TeamViewer Community is available in seven languages: English, Chinese, French, German, Japanese, Spanish, and Portuguese. Switch to your language of choice via the drop-down in the top menu 👆 
Tons of questions have already been answered in our Forum, the Knowledge Hub, and the Community Blog. With the search bar, they're easy to find, too! 
Meanwhile, accepted solutions and content from TeamViewer staff serve as quality assurance. 
You can instantly communicate with thousands of TeamViewer employees, experts, and users. 
The TeamViewer Community sets the stage for an even closer relationship between staff and users. 
We're convinced that the community is the best and fastest way to get your questions about TeamViewer answered. 
📌 One note for our customers wanting to submit a ticket but landed here: Please make sure to activate your TeamViewer license on your TeamViewer Account to be granted access to our ticket portal.
Depending on the license you have purchased, please follow the activation guides below:
After activating your license successfully, you will be able to use the Submit a ticket button and will be redirected to the customer ticket portal.
So, let's further build the TeamViewer Community together!
All the best,
Esther
Tagged:
This discussion has been closed.